Hey everyone—
It's 2021, we need to talk about your MLS System.
Your MLS System gets a bad rap, but it shouldn't. Your MLS organization and its software is what makes the market work.
It's great to go to one place and be able to see what's for sale, and for how much or what has sold and for what price. But over time, things got complicated.
There are too many fields to search on. Pages are overloaded with check boxes and a never-ending cascade of drop down menus.
Now your MLS System feels like something from the DMV, rather than a great tool. Logging on to your MLS System feels like a chore. Something you need to "figure out", not command. Rather than delight in it, you deal with it.
MLS Vendors are paralyzed because a revolving door of MLS committees keep adding new statuses, fields and features. Yet, in a recent study, one MLS organization found that 95% of all searches on an MLS system could be accomplished by the same 12 fields.
And yet, your MLS System remains a wonder. Thanks to your MLS System, you can bring together Sellers and Buyers. It's reliable. It helps hundreds of thousand agents make a living and brings families together. It's the operating system of the American Dream.
So good news, the magic's still there. It's just obscured — buried under a bloat and politics. Some from people, some from committees, a lot from MLS System software.
Your MLS System needs a dust off. An upgrade. A fresh perspective.
With Cloud MLX we have done just that. It's a redo, under the premise, "What if I could search the MLS like Google?" We don't want to replace your existing MLS System software, just give you more choices.
Cloud MLX is our love letter to MLS and we want you to see what the future of MLS may look like.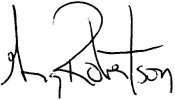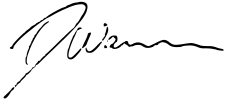 Greg & Dan, Co-founders, W+R Studios
Try Cloud MLX for Free
Hat Tip to Hey 👋